Welcome to The Aberfeldy Practice
The Aberfeldy practice is a friendly surgery based in Poplar, Tower Hamlets serving over 11,000 patients. We aim to offer appointments when you want them in comfortable surroundings with polite and friendly staff. We want all patients to get an appointment and a service to suit their lifestyle.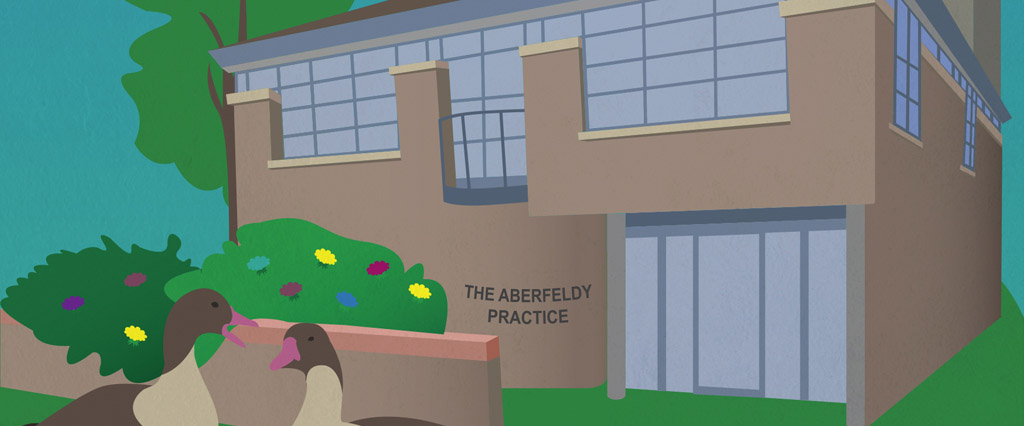 Important Practice News & Notices
Dear Patient, Our telephone line has been down since 2PM today due to a technical fault caused by BT Openreach. We hope the lines will come back on within 12 – 24 hours. Please use our website to submit an online form and GP will come back to you by the end of the day. … Read More
FREE educational event on organ donation and transplant by charity Global Kidney Foundation. Free food, drink and goodie bags from the charity provided.  Aberfeldy Practice  14th December 2022, 12pm – 3pm
We are delighted to let you know that plans are underway regarding the move into the new Aberfeldy Health and Wellbeing Centre in the New Year. The new address will be The Aberfeldy Practice, Aberfeldy Health & Wellbeing Centre, 19 Aberfeldy Square, London, E14 0TF. This is approximately a 5 minute walk from our current … Read More
The Aberfeldy Practice is expecting the flu vaccines to be delivered on the 3rd of October 2022. All eligible patients will be contacted via SMS or a phone call. Those eligible for NHS flu vaccine in 2022/23 are: Initially: • those aged 65 years and over • those aged six months to under 65 years … Read More
The Government has announced, due to Her Majesty Queen Elizabeth II's state funeral, Monday 19th September will be a national bank holiday. The practice will be closed on Monday and will re-open the following day on Tuesday 20th September 2022 at 8.30am. Should you need medical care when we are closed please ring 111 or … Read More
Please be advised that polio booster immunisations are now available at the Westfield Covid Vaccination Centre for: • 6-9 year olds who are up to date with their previous polio immunisations, and • where it's been at least 1yr+ since their last dose. (The service is limited to this narrow cohort due to the capacity … Read More
We have paused our travel health vaccination service until further notice. This is due to the current polio virus outbreak in London. We are now prioritising the vaccination and protection of children at risk of catching polio. Should you require travel advice and vaccinations in the meantime please visit a local travel clinic. Thank you … Read More

This practice allows community health service clinical staff directly involved in your care to access parts of your medical record. Your consent will be asked before this can take place. If you do not wish this to happen, please let the practice know.